E-commerce Content Marketing Strategy Guide to Derive Maximal ROI: 2019
Being an e-commerce seller you must have read everywhere that "content is the king to all marketing strategies." Do you always wonder how content on your website can help you rank better? If you are also struggling with the same question, then you have landed on the correct page. In this article, we are going to discuss:
What is Content Marketing?
How E-commerce Content Marketing can help you rank better?
What you should write in your content?
What are the various ways of E-commerce Content Marketing?
Best Practices for E-commerce Content Marketing
What is Content Marketing?
Content marketing, as the word itself describes, is the way to promote your content to your targeted audience in various forms like blog, articles, press releases, webinars, podcasts, video, journals, info graphics and many more. Content marketing is one of the most effective ways of generating leads, deriving traffic to your website, and building your brand. Content can be in any form. Be it promotional, informative, or aiming to educate users about your product.
How E-commerce Content Marketing can help you rank better?
It is always advisable to all e-commerce sellers to enrich their website with keyword-focused content. Content marketing for e-commerce sites has now become a necessity as it gives you the best opportunity to target the most used search terms for your products and distribute them evenly. You should always use keywords in your product title, product description, URLs. A good e-commerce content marketing will help you to:
Rank better on search engines
Engage more users
Good content promoted through e-commerce social media marketing will help you gain more followers and subscribers
At the end of the day, all of the above factors will lead to revenue generation
What you should write for your content?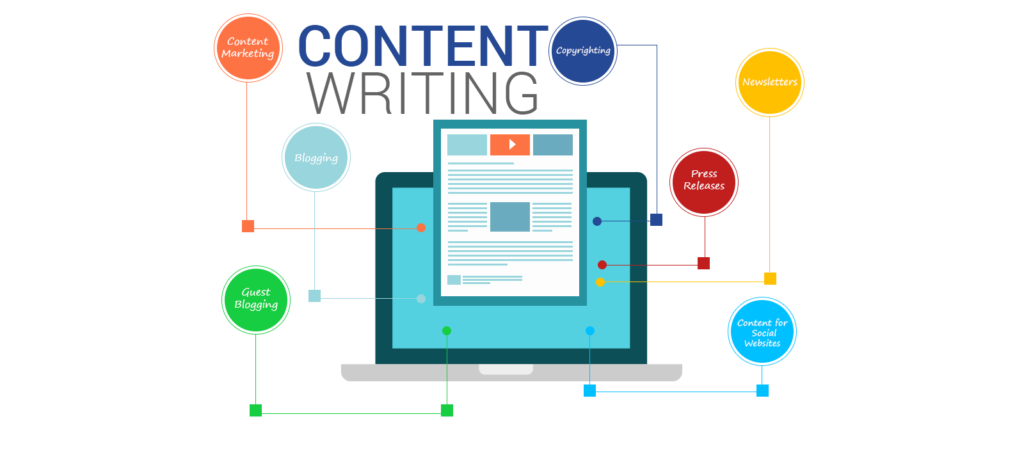 The biggest challenge for most of you must be "What to write?" To decide what to write for your content is the foremost step in our E-commerce Content Marketing Strategies.
Ask Google: If you are indecisive of what, to begin with, try searching relevant topics on Google. Google has an answer to all your questions. You should type your keyword and search for the most trending topic in your niche and can begin writing on that topic.
Ask your audience: The best way to find what to write upon is to ask your targeted audience. You could start a survey with your existing users, mark down their issues and start writing about it. This could really increase your user engagement, as users know that they will have an answer to their entire question on your website.
Competitor Analysis: It is always good to keep an eye on what your competitors are writing. You could take their topics and create your own improvised content with much more updates.
In order to build out a consistent, diverse overall content marketing strategy, you should consider using various forms of contents as—a blend of composed blog entries, video, sound, eBooks, and trying different things with paid publicizing efforts to drive in early groups of users that will connect with your content.
What are the various ways of E-commerce Content Marketing?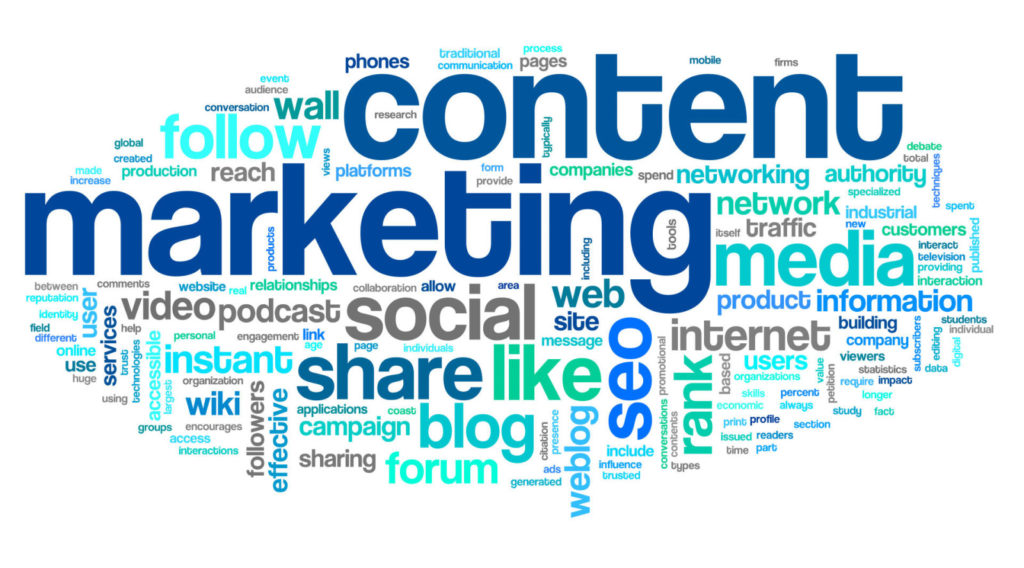 E-commerce Social Media Marketing
Social Media Marketing is one of the fastest ways for E-commerce Content Marketing. With an average of 46 percent of people using various social media platforms in the USA, you will be able to gain more user engagement. There are various platforms like Facebook, Instagram, LinkedIn, Pinterest, YouTube and many more. Images and videos engage more users than plain text content. Try creating informative and creative content to increase your followers and subscribers.
To create a user base you will need to post engaging content regularly on your social media handles. You can create your own groups and start discussions. You can also join various groups and start promoting your content.
Remember, the more you share the more engagement and visibility you will get. This will in return lead to traffic on your e-commerce website.
Guest Blogging and Influencer Marketing
Guest blogging is a technique wherein you reach out to other bloggers in your niche to share your content. Once you find blogs with similar content, you can ask if they accept guest posts. It is a great way to gain traffic on your e-commerce website. So find a website with good domain authority, write an article for it, and ask for a backlink. By this, you will be able to increase your quality backlinks and be able to rank good on various search engines.
Similarly, Influencer marketing is a great technique to derive website traffic. Influencers are the person having a humongous fan following on their social media accounts. You can simply contact them and ask them to promote your products.
E-commerce PPC Marketing
If you are looking for instant traffic than E-commerce PPC Marketing is the best e-commerce marketing strategy for you. Pay-per-click (PPC) marketing is a paid marketing in which you pay for the click on your advertisement.
There are various platforms available like Google Ads, Microsoft Advertisement and more. Now various social media platforms like Facebook, Instagram, LinkedIn, Pinterest, and YouTube have started their own paid marketing services.
Best Practices for E-commerce Content Marketing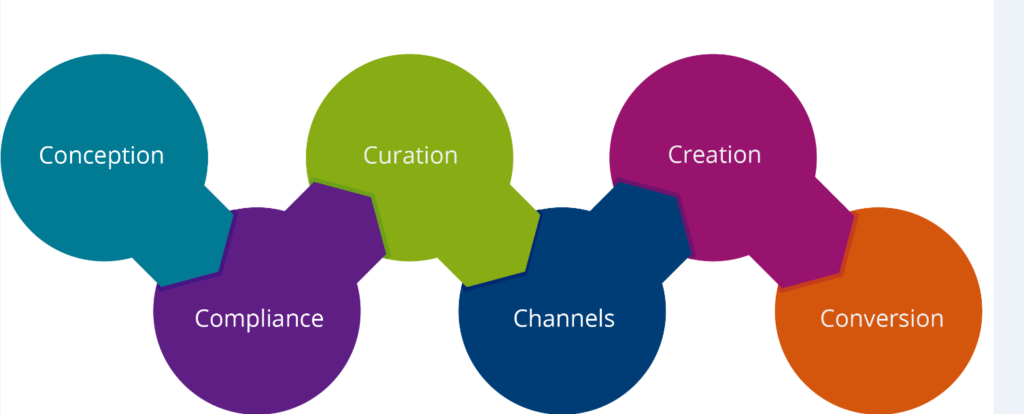 Create content and turn them into videos, as videos attract more users.
Create content in such a way that it answers all your user's questions.
Include images in your content
Try making both online and offline content
Try to be regular on your contents and promote them well
Analyze what works best for you and then proceed further.
E-commerce Content Marketing is a great way to derive e-store traffic. If you are unsure of writing and promoting your content, you can anytime hire the best Digital Marketing Agency that not only will write content for you but will market it too.