Latest E-commerce SEO Strategies Guide 2019: Best Practices to Increase Organic Traffic for your E-store
E-commerce is definitely one of the highest revenue generating businesses in 2019. With everything shifted on digital platforms, people refer to buy things at their own leisure. There are very few who wants to invest their time going to shopping malls and stand in long queues for billing. E-commerce has brought everything to the user's doorstep.
According to a leading source, 7 out of every 10 e-commerce seller faces the issue of e-store visibility and finds it difficult to gain user's attention. This in return leads to cut down in sales resulting in enormous revenue losses.
What is the best way to derive traffic to your e-commerce store without investing much on it? If you are looking for the best and effective method to increase your organic users without investing a lot than E-commerce SEO is the best option for you. After working for more than 200 e-commerce sellers, our highly experienced team of E-commerce SEO Consultants has derived best E-commerce SEO Strategies and E-commerce SEO optimization tactics, which could answer all your questions related to sales and visibility.
What is E-commerce SEO?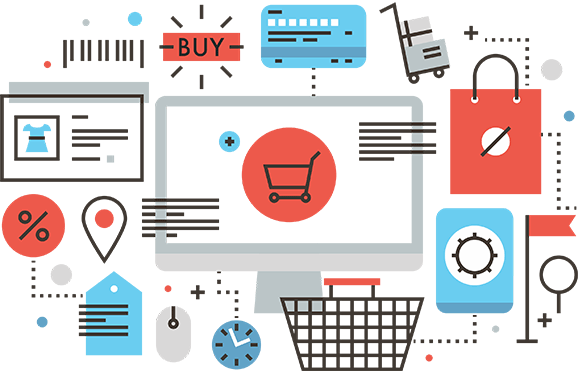 Search Engine Optimization (SEO) is the method of optimizing your e-commerce website for your targeted keywords to rank higher in search results on various search engines such as Google, Bing, etc. Most people just focus on on-page and off-page SEO techniques, but SEO is a lot more than this. SEO is an art of creating a perfect user experience for your e-store buyer.
In order to be vi8sible to your users, you should have your website optimized in accordance with the most searched queries (keywords) relevant to your e-commerce business.
How E-commerce SEO can help your E-commerce Businesses?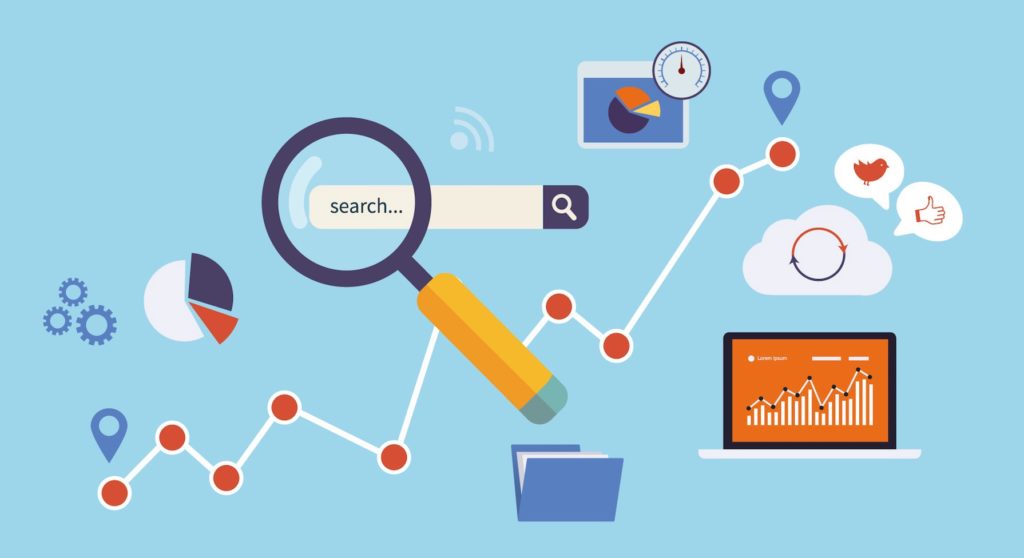 To know the answer to this question you will have to understand the basic functioning of a search engine. Let us take an example of how Google works and then we will come to the point of the importance of e-commerce SEO for your e-commerce businesses.
For each search query, there are n numbers of search results. Whenever any user types for a particular keyword, from its database, Google picks up the best suitable answer. Google always tries to show those results, which can completely answer the user's question, so that the user does not need to open another search result for his query.
Now if you are wondering, how you could provide an answer in a single result to a large number of users. Here comes the role of E-commerce SEO. By optimizing your website for the specific keywords, which used often to search your product by your users, you could easily achieve this. Let us discuss everything in detail further.
E-commerce SEO Tactics to Involve in Your E-commerce SEO Strategy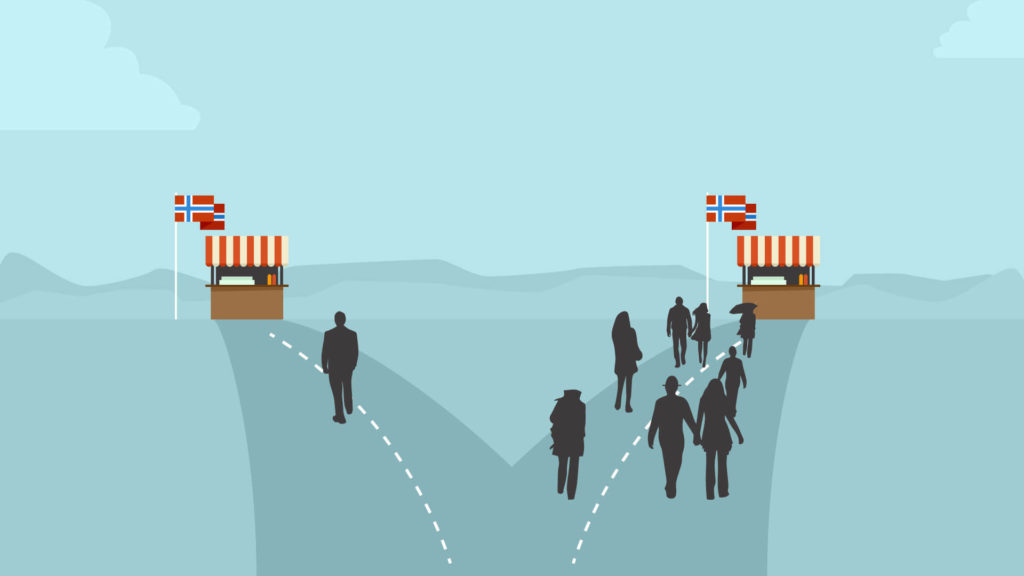 To rank your e-commerce business on the search engine you should keep following things in mind:
Keyword Research:
Keyword plays the predominant role to rank any e-commerce business on search engines. It the first and the most pivot step to include in your e-commerce SEO strategy. If this goes wrong then:
Either you will not rank on search engines
Alternatively, you will land up ranking for wrong keywords, which no user uses to search your product.
In both cases, there are significant chances of getting either no traffic or very less traffic for your e-store.
Always remember to use the most relevant keywords having high search volumes and less competition. You could use the free keyword research tools available online or you could find keywords via Amazon and by doing competitor analysis.
Site Structure:
Once you are done with the base now it is time to implement those keywords all over your landing pages. Remember to use these keywords in the title and description of your products and optimize them accordingly.
To increase user engagement, you should ensure the user experience of your e-commerce website. This is known as e-commerce website optimization, which is a part of e-commerce SEO strategy. Your website should be easy to navigate and use the best UI/UX practices.
Users prefer to buy from e-commerce websites, which are handy to use. The key point to keep in mind:
Make websites, which are easy to navigate. There should not be more than three clicks to go to another page
Keywords are evenly used. Remember to use Latent Semantic Indexing (LSI) keywords
URL structure should be user-friendly
There should be a separate page for each category
On-Page SEO:
Having on-page, SEO for your e-commerce website is important. By this, we mean:
Proper usage of keywords on all different pages
Site should load in less than 4-5 seconds
Images has to be clear and optimized
Each page should have proper Meta title and Meta description and keywords
Make URLs with the product category name
Proper usage of heading tags like H1, H2
All images should have alt text. As this is the way search engines reads the images
With these few steps, you will be able to optimize the landing pages of your website and mark your presence on search engines.
Local SEO:
Local SEO is an integral part of e-commerce SEO strategy. This may not be applicable to every seller but if you are someone targeting for local traffic than you may opt for this. If you have any physical store with an online store then you can definitely go for this strategy.
Get your business list on Google "My Business." This lets you enter all your business information on Google database and if any user searches for your business, My Business search results pop up.
Unlike Google business, there are much other local business citation cites where you can register your e-commerce business. For example, if you are targeting your business in New York than search on Google for "business citation sites in New York" and try getting your business registered there.
This is the best way to get backlinks from high domain authority sites and thus, helps you to rank high on search engines.
Content Marketing:
Content is the king of all e-commerce SEO strategy. If you have an informative and engaging content than more users tend to land upon your e-store. Content is one of the easiest ways to rank on search engines.
You may write blogs for your e-commerce website wherein, you can educate people about your products and a lot more. If you are not good with writing content than you can definitely hire any content writer to do this job or you. Keywords, which are not targeted with your product pages or left out, you may target them with blogs. You may promote your blog and follow the same SEO strategy to rank them.
Link Building:
Link building is another ranking factor on search engines. Websites with high page authority and domain authority are likely to rank better from others. You should always try to get backlinks from high authority sites to increase your domain authority. This technique is also known as off-page SEO. You may have to reach out to other bloggers and influencers, to get a backlink from their website.
You may also try the broken link building technique. In this, you search for websites in your niche and if there are any broken links on that website, you contact the owner to let him know. By this, you can acquire backlinks for your website.
You may also do some link stealing from your competitors. By using many free tools available, you can take out the backlinks of your competitor and link your website there.
The more the number of quality backlinks on your website there are high chances of your e-commerce website to rank on Google.
Site Analysis:
Once you have followed all e-commerce SEO techniques for your website, you should have a timely analysis of your performance. For this, you can set up analytics on your website and track everything down. You will be able to see the number of organic users visiting your website and their target location. The timely analysis will help you find out "what you are missing" so that you can fix it.
E-commerce SEO Best Practices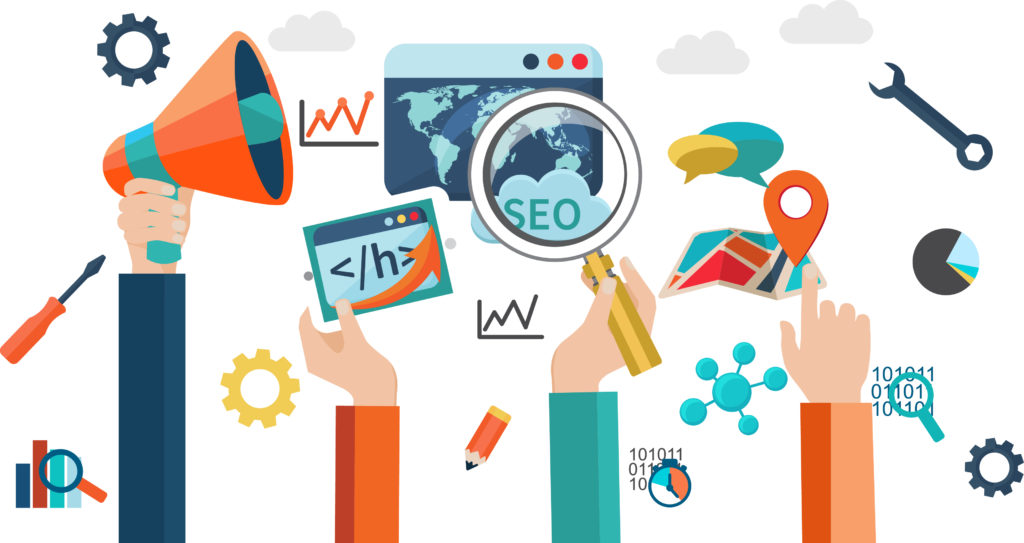 1. Always try to use unique Titles and Tags for all your product pages.
2. Do not duplicate the content
3. If any of your product is expired use 301 redirect
4. Optimize all product pages with the relevant keywords
6. Keep your website mobile friendly as most of the people access internet in their mobile phones.
7. Try to implement schema markup to product pages and use breadcrumbs or all pages.
Conclusion:
To grab the opportunity of high sales, you should definitely optimize your e-commerce website accordingly. If you are unsure of optimizing the website by yourself, you can contact an E-commerce SEO Agency. They have highly experienced E-commerce Consultants and E-commerce strategists, which can help you in getting desired results.